The
top 5 toys for 8 year old boys 2010
are a special lot -- among this list (as well as additional picks you can see toward the end of this post), there are some new and interesting toys and games the likes of which I have never seen! As the years go on it seems that more and more thought and ingenuity goes into creating playthings for kids - and it is more and more fun to delve into researching them and browsing them in stores!
When I created this list, I recognized all of these from shopping and browsing in toy stores myself - and had to hold myself back from purchasing the lot. =D
Here is the list - the 5 top picks from the best toys for boys 8 years of age this year:
_________________________________________________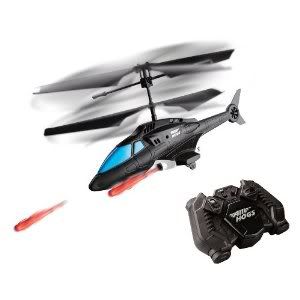 1. Air Hogs Sharp Shooters - R/C Helicopters for Kids
Buy it Online:
Remote control helicopters certainly have evolved! This one zeroes in on a target, with two separate missiles. Designed for indoor use.
Merchant Info:
Air Hogs Sharp Shooter combines the ultimate indoor flying experience with missile firing capabilities. Lock in your target with the red LED locator and fire your missile. Comes with 2 different missile's that fire independently.
____________________________________________________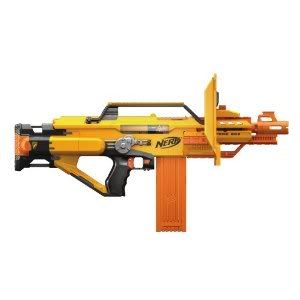 2. Nerf N-Strike Stampede ECS
Buy it Online:
Here is the latest and greatest from Nerf. It's the first fully-automatic blaster and is sure to be a huge hit this year.
Merchant Info:
The first fully automatic NERF Clip System blaster to date, the N-STRIKE STAMPEDE ECS blaster features a new pop-out bipod, which doubles as a handle, and a removable shield allowing players to transition to Attack Mode. The NERF N-STRIKE STAMPEDE ECS blaster also comes complete with one six dart Clip and three extended Clips which hold 18 darts each, offering the highest Clip capacity from NERF yet. The NERF N-STRIKE ECS blaster is one of the most awesome and exciting N-STRIKE developments released in over 40 years of NERF brand history. Includes 60 Clip System darts. Requires six "D" batteries; not included.
____________________________________________________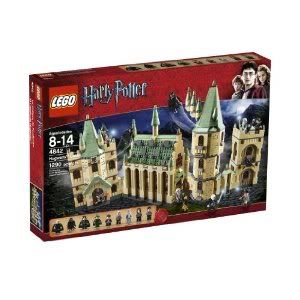 3. LEGO Harry Potter Sets and Games
Buy it Online:
Harry Potter has hit the bigtime in the LEGO lineup this year. The hottest seller of the sets is the Hogwarts Castle, and another huge seller is the Harry Potter Hogwarts game. Other sets are available as well, and are based on various parts of the Harry Potter series of films.
Merchant Info:
(See individual listings for specific toys and games for details.)
____________________________________________________
4. Razor Rip Rider 360 Drifting Scooter
Buy it Online:
For any lad this age that enjoys scooters, scateboards or bicycling, this toy would be a hit. A three-wheeler with a fun "twist" - so to speak.
Merchant Info:
* Reinvention of classic 1970s three-wheeler for riders ages 5 and older
* Dual inclined casters allow resistance-free drifting and spinning action
* New freewheel systems for incredible coasting speeds
* Rugged, long-lasting all steel frame and fork; MX-style handlebar
* Measures 38 by 24 by 24 inches; supports up to 160 pounds
____________________________________________________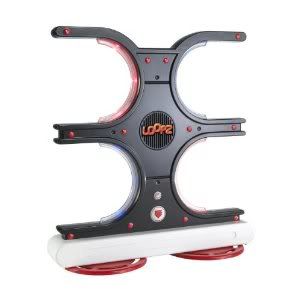 5. Mattel Loopz Game
Buy it Online:
Released in many-a-toy-store, the Loopz game is great for kids or entire families to play. It is a sort of memory game, with the addition of the concept of music. Fun stuff.
Merchant Info:
Loopz is a skill and action music memory game that really gets kids moving! This interactive device consists of 4 semi-circular rings. The "loops" flash with ever-quickening patterns of light and music which players must mimic by waving their hands through the corresponding loops. Motion sensors in each loop read the action to ensure each sequence was repeated correctly. The longer you play, the faster it gets! Stay alert—miss 3 times and you're out! An internal counter measures each player's speed, level and rates their overall performance. Loopz™includes 7 different games that can be played solo, head-to-head or with up to 4 players.
____________________________________________________
There are the top 5 toys for 8 year old boys 2010 and going into 2011.
Although these are not whatsoever shabby picks, there are more to choose from that may be more appropriate for a specific young man.
Recommended Resource: