Here is a list of
11-12 Year Old Girls toys
for the holiday season 2009 and into 2010 - I did some study on "hot toys" lists to find these, as well as considering the overall ratings of the toys and the age group for girls.
Here they are...
1. Make Your Own Lip Balm (girls 7-12 years)
- Girls can mix together ingredients to create their own flavored lip balms and even put them into special cosmetics containers (included). A fun activity for girls in this age group to do alone or with friends. Cosmetic and spa type toys are quite a hot item right now for older girls and young teens - this particular kit is at the top of the list.
2. Alex Toys Friends Forever Bracelet Making Kit (girls 8-12 years)
- Last year I noticed the Alex Toys company come to the forefront for creative "friendship" type toys for girls - this is one of the most creative kits for girls with all that is needed to make up to 22 different friendship bracelets that they can exchange with their friends. There are now quite a number of Alex toys creative kits for girls.

3. Project Runway Fashion Design Studio Set (girls 7-15 years)
- Here is a great way for girls who love fashion to truly express themselves! This is a set that comes with all that is needed to create unique, individual fashion designs and is a great gift for girls with an artistic "bent".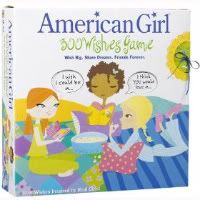 4. American Girl 300 Wishes Game (girls 8-12 years) -
This game has received consistent rave reviews from the young ladies who play it - and is even a fun game for entire families to play! Especially great entertainment for girls to play with their friends.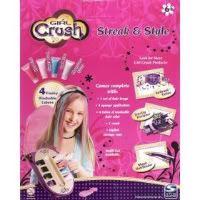 5. Girl Crush Streak and Style Kit (girls 6-12 years) -
Here is a fun and easy way for young ladies to add a touch of color to their hair, creating new and exciting looks! The kit comes with various colors to try out as well as a wand for application. (Note: There are consumer reviews that mention the color takes longer to wash from blonde hair than darker hair, and that precautions should be taken to keep the color from staining areas where it is being used.)
There is the last of the toy lists this year - the best
11-12 year old girls toys 2009
-2010, based on popularity and overall sales - as well as consumer ratings. If you would like to check out girls toys further, you can do that here:
Thanks for visiting - and I hope that you found this list useful! =)