What are the
best toys for kids 8-11
? Based on some study of kids' toys available this season as well as some predictions from Toy Wishes magazine I have compiled a list of the
Top 5 Toys for Kids Age 8 to 11
years - here they are...
1. 7n1 Maxus Drago Bakugan (Kids age 5-15)
- This particular toy comes up on a lot of lists for kids per age group, due to the fact that Bakugan toys are popular with kids in a rather broad age range. This one however is considered the "ultimate" Bakugan toy this year. It is actually a combination of 7 different Bakugan toys - it can be taken apart and put back together to create the "ultimate Bakugan monster". An excellent choice for a young lad anywhere from between the ages of 5 and 15 - definitely falling into the category of kids 8-11 years.
2. Disney Netpal Computer (Kids age 6-12)
- This computer is available in either "Princess Pink" or "Disney Blue". It's quite a hot item this year - a real PC for kids with extra parental controls for internet browsing and email communications. It has an adorable Disney theme and is a great choice especially for a child in this age range who enjoys one or more Disney characters. (It also has WiFi capability.)
3. Nanover Nanoscope Games (Kids age 7-12)
- These are handheld games that can connect up together online - with the Digital Collectible game up to 4 Nanoscopes can play at the same time. (And yes, there is plenty of security for the online play.) There are several of these games to choose from, and is a fun choice as a gift for a boy in this age range.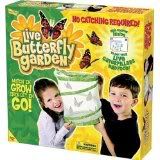 4. Live Butterfly Garden (Kids 4-14 years)
- This choice for a gift is not exactly "hot off the presses" but remains one of the hottest selling "toys" for kids. Children can grow them all the way from larvae stage to full grown butterfly and closely observe the whole cycle. A great choice for kids who enjoy science and/or nature and is actually a fascinating way for kids to learn! (Nothing like hands-on learning!)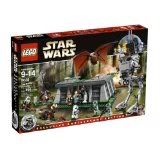 5. Lego Star Wars Battle of Endor (Kids 9-14 Years)
- Here's something for the Star Wars fans! There are a number of "Battle of Endor" toys available for kids, but this one definitely tops the list - no one does it quite like Lego. This is the "hottest" of the Lego Star Wars toys right now (based on my research) and is a way for kids to build and re-enact the famous "Battle of Endor" scene from the Star Wars movie. Fun and creative - mainly a choice for a young lad.
I hope that this helps you out in your shopping efforts for a great toys for a child in the 8-11 year age range! Happy holidays to you - and a safe and happy 2010!! =D
All for now -
Tonya B.